Saitama and Genos are returning to your TV screens the critically acclaimed anime TV show that sparked a revolution last year in 2016 is going to be available on the popular streaming service Netflix  . This news was brought to my attention from comicbooks.com . One Punch Man was a major success, due to the high ratings and large volume of sales of the manga sold in Japan. (7 BILLION COPIES SOLD in Japan)  (One Punch Man is on Netflix US offically released on Netflix US on the 21/03/17)
Originally One Punch Man was a superhero parody web comic, created by an author who used the alter ego "ONE" . He was approached by illustrator that wanted to adapt his web comic into a digital manga and eventually into a television show for anime viewers.
The show is about a seemingly about a normal guy called Saitama with extraordinary powers. Before he became "Caped Baldy" Saitama lived a mundane, boring life and wants to change that so he does by training to be a superhero. his special workout regime consists of "100 push-ups, 100 sit-ups, 100-squats and 10 Kilometre's running…..EVERY SINGLE DAY". HOW INSANE YET HEROIC.
Spoiler Alert
with the amount of training Saitama has done he has acquired the unique ability to take out enemies with one punch he has defeated: Sea King, Mosquitto Girl, Grorbias, Speed  of Sonic and Lord Borus.
End of spoiler continue reading on
The production for this show began in 2012 via Shuesha's Young Jump Web Comics website, the Young Jump Web Comics , the chapters are printed into tankōbon  volumes 12 to be exact on December the 2nd 2016. Viz Media has officially licensed the remake for an English serialisation for the Weekly Shonen Jump digital magazine. 
One Punch Man grew in popularity topping the New York Times Manga Bestseller list and the anime with mostly positive reviews on imdb and forums such as myanimelist even non-anime fans were really interested in this anime and recommended it to their friends and peers.
Madhouse were responsible for the adaption of this manga/web comic. One Punch Man aired in Japan in October and December 2015, it was dubbed in English in Summer 2016, the show is now playing on the popular streaming Netflix US and I assume will come to Neflix UK after two months this year or summer 2017.
Season two of One Punch Man is currently in development and will be released later on this year or next year I'll be on the lookout for any details on the release date. ARE YOU EXCITED TO WATCH THIS SUPER COOL ANIME TV SHOW ???
Stay tuned to more news on: Video Game, Comic book shows, Anime and Manga, Movies and other forms of entertainment right here on Scorpzgca.com.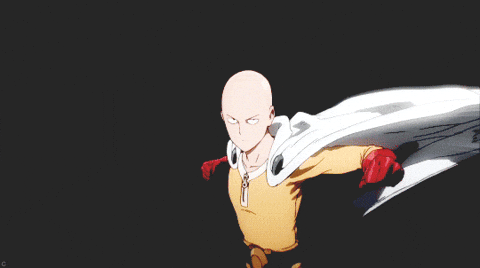 ---
Written By SCORPZ0001