In honour of International Women's Day I will be counting down my top 5 female characters of 2017 (NOT LIMITED TO JUST VIDEO GAMES) International Women's Day is celebrated on March the 8th 2017.
2B: The awesome combat android from Platnium Games and Square Enix's premier video game Nier Automata. This character is badass, sexy and the total package. she wields a light and heavy sword a small-sword for quick slash's against enemies and a heavy sword for bigger enemies.
2. X-23: Since the recent release of Logan, the world was introduced to X-23 Logan's genetically modified clone who is Spanish and his younger daughter, I knew about this character a few years ago she was introduced in this episode  of X-Men: Evolution (THE BEST X-MEN animated series in my opinion)
3. Christie Monterio is a Brazilian capoeria fighter, she is a known for being Eddy Gordo's companion and was introduced to fans in Tekken 4, She is a beautiful fighter and has a heartfelt story we don't know if she will be back for Tekken 7 but she has been in Tekken 4, 5, 5 Dark Resurrection, 6 and Tag 2. She has awesome graceful kicks and launches she is a powerful character, and let's be honest capos are fun.
4.  Master Raven is one of the newest edition to the fighting game series Tekken, she will be making her debut in June 2nd for Tekken 7: Fated Retribution. She is Raven's  master and was introduced this year via an announcement, she looks different from Raven the differences include a sort of armoured costume she looks like a cyborg ninja  and she has a Katana but it most likely there for show, but she is a total badass who has teleportation powers and shinobi like manoeuvre similar to Raven I'm excited to play this character.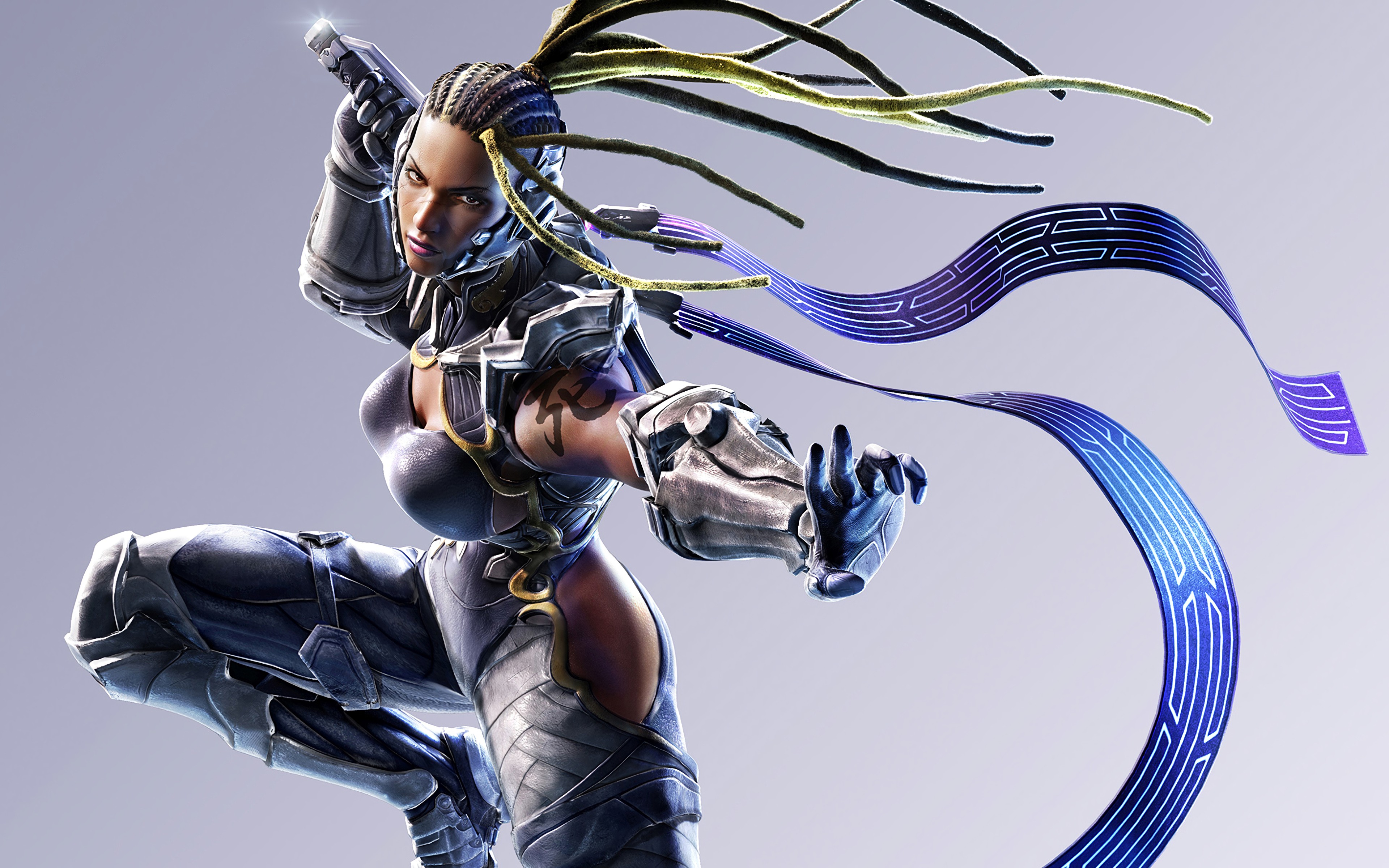 5. Aloy is the newest female character who made a debut in the critically acclimated Horizon: Zero Dawn. She is trying to reclaim her land in a robotic calamity, Robot Dinosaurs are a thing now and she needs to master a lot of techniques such as archery and hunting in order to succeed in her goal, I want to pick this game up.
---
Written by SCORPZ0001
Follow my social media links
---