Sword Art Online has received its fair share of love and hate but that hasn't stopped the anime community in voicing their love and praise for Kirito and Asuna's virtual reality adventure. But great news a new season is on its way, after a cinematic Sword Art Online movie the ending credits the words "Theater version sword art online" After the end roll "sao will return" character ! Three years of animation coming" This suggests to us that the series could return this year to Crunchyroll, Daisuke.net and any other anime streaming service. Kirito and Asuna make a badass duo, I like how they have each others backs and fight till the bitter end and met online and still developed a healthy relationship offline, Sword Art Online is a very relatable anime to gamers and anime fans so this is exciting news. Below I have left some possible promos of season 3 of: "Sword Art Online"
Below could be possible spoilers you have been warned (SPOILER ALERT for Sword Art Online season 3)
The latest details for "Sword Art Online" season 3 will feature two possible plots for the anime and a release date announcement on January next year. Two possible story arcs could occur for season 3. Anime producer Shinichiro Kashiwada teased in an interview he said that he would like to see Kirito and the rest of the "Sword Art Online" characters featured in the "Alicization" arc in "Sword Art Online" season 3 !!!! since the story line has not yet incorporated in the anime show.
The story arc "Aliization" in "Sword Art Online" will feature new chapters involving Kirigaya Kazuto/Kirito's new job for a mysterious business called "Rath" under new orders the Virtual Reality crime division officer Kikouka Seijiro. Kirito will be testing out an innovative new product which is an experimental fourth generation FullDive machine named "Soul Translator" his job will be to gather information on people's effects after they have used the machine and observe their effects too.
On the other hand , something dodgy is being done during this social experiment, the FullDive hardware is being used for military purposes. The new virtual reality world that this device traps their hosts is called "Underworld" where time is 1,000 times faster than in the real world.
Kirito get's trapped in the Underworld, probably trying to save someone but unfortunately will live 11 years of his real life as a child in this VR world.
The Japanese composer and producer will be utilising music from "Sword Art Online" in her very first solo concert as concert will serve as a way for "Sword Art Online" anime producers to announce its third season, as well as introducing the cast members of the live-action version of the anime reported.

It is speculated that the "Sword Art Online" live-action series could be in production first before the anime's season 3, while others claim that season 3 could be in the works after "Ordinal Scale". The live-action "Sword Art Online" series could be shown on Netflix.

Anime fans are looking forward to hear more news and updates for "Sword Art Online" season 3 next year.

Read more: http://en.yibada.com/articles/178393/20161212/sword-art-online-season-3-rumors.htm#ixzz4XQxaPRNn
"Theater version sword art · online" After the end roll "sao will return" character! Three years of animation coming.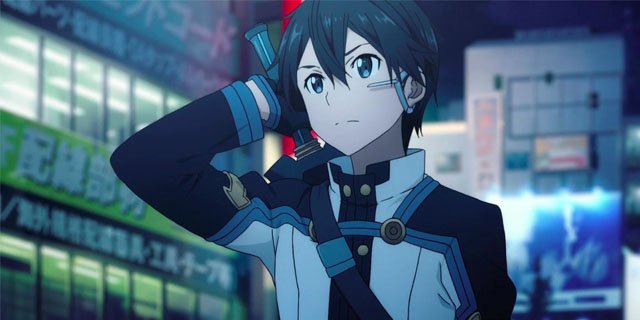 ---
By SCORPZ0001
Sources
Follow my social media
(Disclaimer: Credit to the rightful owners, I am using their information fairly and legally just to inform my readers. Freedom of Information Act 2000)