The video game giant Square Enix announced via their twitter that they have a big announcement today, many people have speculated that it could be a new Intellectual property for Nintendo Switch: Project Octopath this would make sense since the new system from Nintendo was announced a few weeks ago. I have three ideas of what I think this announcement could be.
Final Fantasy 15 DLC – Since the long-awaited release of Final Fantasy 15 gamers are close to finishing the action role-playing video game are in need of more content to play. I think the DLC could feature quests and new weapons including unlockable alternative outfits and power-ups for your squad.
Nier Automata developed by Platinum games and published by Square Enix, maybe there is a pre-order bonus for this all new action role-playing video game. gamers have had the opportunity to play the exciting demo where you use 2B to infiltrate a desolate laboratory and obsolete area with the assistance of 9S they are both Cybernetic/Androids who are trying to reclaim their planet from the enemy who are machines.

Unknown IP 

Most likely this game is probably a brand new IP that could either be hack and slash or an action role-playing video game but for what platform ?, what developer ? I have a lot of unanswered questions that I guess will have to wait and see, so stay tuned to @SquareEnix on twitter it's going to be interesting.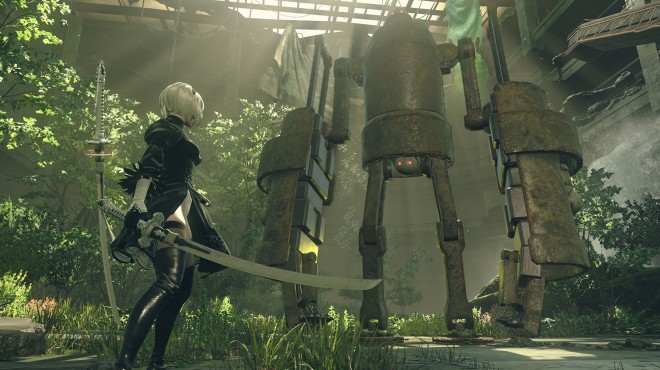 ---
(Disclaimer: Credit to the rightful owners, I am using their information fairly and legally just to inform my readers. Freedom of Information Act 2000)
Sources
---
---
Follw my social media