Logan is the latest X-Men movie that is set to come out In the United Kingdom in cinema's such as Vue and Odeon and others on, March the 2rd 2017. Based on the character Wolverine and produced by Marvel Entertainment, TSG Entertainment and The Donners' Company and distributed by 20th Century Fox, this upcoming movie is supposed to be the 10th instalment in the official X-Men franchise.
Additionally, this is most likely the last independent, Wolverine movie (The Wolverine 2013 and X-Men Origins: Wolverine 2009) The movie is inspired from the slogan "Old Man Logan." By the writers, Mark Millar and Steve McNiven which follows Logan also known as Wolverine's finally accepting he must come out of early retirement to look after this little girl who is identified as Laura Kinney.
This film is what "The Last Stand" should have been, directed by James Mangold, who is responsible for and co-wrote, the screenplay with a close associate Micheal Green and Scott Frank from a story by David James Kelly and Mangold. Hugh Jackman the Australian actor who has undertaken another role as Logan for a Marvel X-Men movie is more than loyal but I can tell he wants to move on and get other roles in the future. Since he has played the same character for 17 years alongside Patrick Stewart working alongside other colleagues who are: Stephanie Merchant, Elizabeth Rodriguez, Eriq La Salle, Boyd Holdbrook, Dafne Keen, Elise Neal and Richard E. Grant.
The names mentioned above were all featured in supporting roles, getting back to the point the official synopsis Logan is:
"In a near future, a weary Logan cares for an ailing Professor Xavier in a secret hideout, on the Mexican border, but Logan's attempt to hide from the world and his legacy is finished. As soon as a little human being specifically a female called Laura Kinney aka X23. Who is a young mutant being pursued by mercenaries who is like WOLVERINE must be protected at all costs, this message was said by Professor X he is also in the film."
Marvel has finally released the latest trailer for the blockbuster hit franchise X-Men but no, not exactly X-Men: Logan also known as Wolverine he will be helping an abandoned little girl (X-23) to safety from a dangerous threat. Professor X will be making a comeback.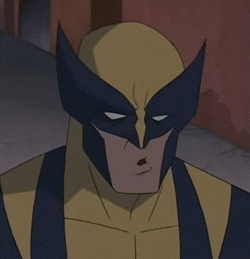 Sources
---
By SCORPZ0001
(Disclaimer: Credit to the rightful owners, I am using their information fairly and legally just to inform my readers. Freedom of Information Act 2000 )