Miles Morales is an alternative Spider-Man who is of African-American and Latino origin, he is published by Marvel Comics and is unique Spider-Man character because in a way he took the mantle from Peter  Parker after Peter died, Miles took the mantle as Spider-Man, the fictional character was created by writer Brian Micheal Bendis and artist Sara Pichelli with Bendis.
Marvel's editor-in-chief Axel Alonso drawing inspiration from the former U.S president Barack Obama and American actor Donald Glover, Miles Morales has also made an appearance on Disney's  Ultimate Spider-Man: Web Warriors:Season 3 episode 11.
It has recently been announced and confirmed by Sony Pictures Entertainment Inc. that Miles Morales will be getting a, "all-new animated stand-alone SPIDER-MAN feature," Director Phillop Lord and Chris Miller have confirmed this via Sony Picture's official verified twitter.
          (Peter Parker and Miles Morales meet for the first time in a alternate reality)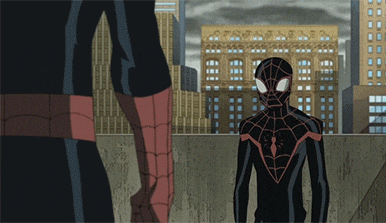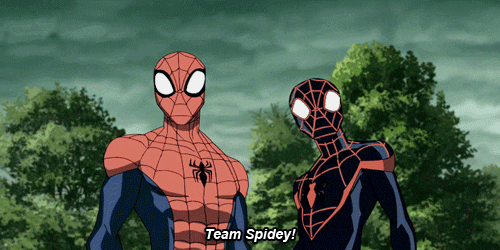 ————————————————————————–Sources
-By SCORPZ0001
---
(Disclaimer: Credit to the rightful owners, I am using their information fairly and legally just to inform my readers. Freedom of Information Act 2000 )