Marvel Studios has begun production for their upcoming movie Black Panther. Black Panther is one of the most important African Superheroes who is apart of Marvel, Black Panther also known as, T'Challa has debut in the Marvel Cinematic Universe last year (2016) in the film Captain America: Civil War. Chadwick Boseman the actor who portrayed T'Challa is going to be getting busy again as he will don the Vibranium Black Panther suit again, for the debut of Black Panther, this was confirmed During this year's San Diego Comic-con it was announced that Ryan Coogler, the director of Creed the boxing movie starring Micheal B. Jordan.
Black Panther is not only a superhero but a king. If you are not aware of T'challa this upcoming movie will be explaining his origin as the king and defender of Wakanda. Concept art for Wakanda the African Nation of T'challa for Civil War revealedConcept art for Wakanda the African Nation of T'challa for Civil War revealed The cast is as follows: Chadwick Boseman as T'Challa/Black Panther the protagonist, Micheal B. Jordan as Erik Killmonger, Lupira Nyong'o as Nakia, Danai Gurira as Okoye, Winston Duke as M'Baku, Andy Serkis as Ulysses Klaue, Forest Whitaker as Zuri, Martin Freeman as Everett Ross, Florence Kasumba as Ayo, Daniel Kaluuya as W'Kabi, Angela Bassett as Ramonda, Letitia Wright is to be announced, Sterling K. Brown as N'Jobu, Atandwa Kani as Young T'Chaka, Phylicia Rashad is to be announced. And off course Stan Lee who will be making his usual cameo in this Marvel comics film.
(Source: http://marvelcinematicuniverse.wikia.com/wiki/Black_Panther_(film) ) (Black Panther chasing after Bucky Barnes in Captain America: Civil War)
In April this year, it was reported by Collider.com by Kevin Feige who is a film producer and President of Marvel Studios spoke with Collider.com and mentioned that Black Panther would begin filming in early 2017. Marvek producer Nate Moore also mentioned that Theundefeated.com  there is a possibilty that the upcoming movie will filmed in Africa which is amazing in my opinion. I knew Africa had potential to be in a major film the specific countries are still up for debate, but rest assure, this film will stick close to African roots.
(Team Ironman featuring: Black Panther, Vision, iron-Man, Black Widdow and War Machine a screenshot from Captain America: Civil War)
The four main filming locations are: The locations South Africa, Chicago, Singapore and Atlanta. All these chosen locations in theory make they should work. According to my previous article on Wakanda Concept art for Wakanda the African Nation of T'challa for Civil War revealed. Wakanda is a African Nation where T'challa and his followers inhabit. Marvel studios and all the other corporationst and people involved will be working extensively to produce and distbute this film next year which is due to come out on the 9th of February 2018.
Watch this space below I have additional info and pics you should check out read on.
(Black Panther vs Killmonger KRAK !!!)
(Below is an image of some of the cast and director for The Black Panther 2018)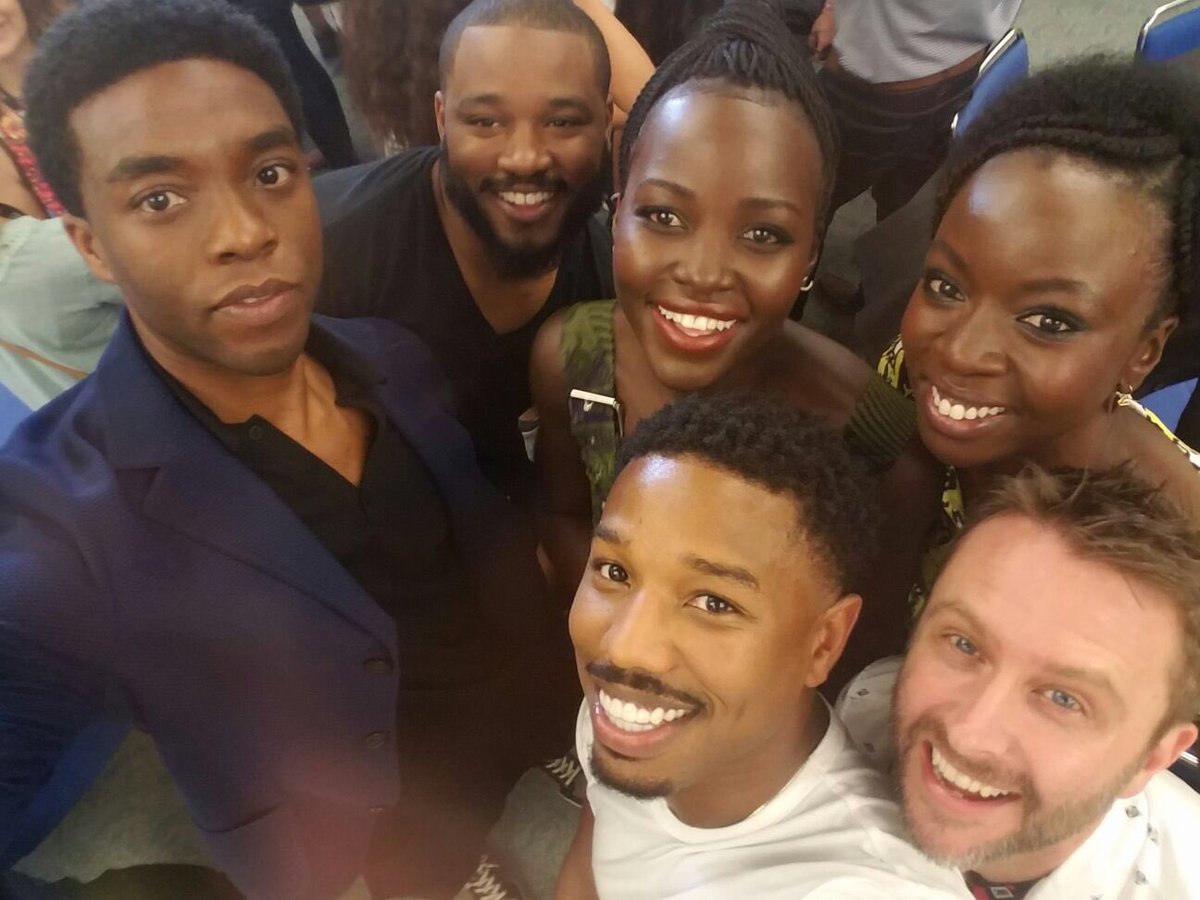 ( Credit for the picture: http://www.latimes.com/entertainment/la-et-hc-comic-con-updates-here-s-the-new-black-panther-cast-1469324222-htmlstory.html )
"The deadly panther strike of Black Panther !"
Below is a extra's casting call from Tammy's Smith Casting in association with Marvel studios details about the movie starting production is stated below, Black Panther starts filming in January through May 2017 casting is 60% done but more characters role's and the actors will be revealed in the following months this year by multiple media outlets.
(Credits to comicbook.com, Black Panther 2018 film details and Credits to the agency: http://www.tammysmithcasting.com/TSCasting/Casting_Notices.html)
– By SCORPZ0001
Facebook.com/SCORPZ0001
Twitter: SCORPZ0001
Instagram: joseph_justice30
YouTube: SCORPZ0001